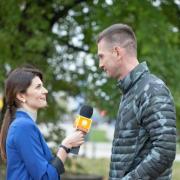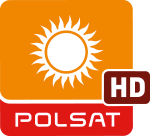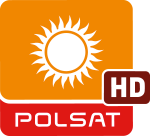 Name of channel: Polsat
Category: General interest
Distribution of signal: SD/HD
Start date: 05.12.1992
Target audience: All aged 16-49
Thematic content: POLSAT airs a broad variety of movies, Polish and foreign series as well as talent shows realized based on license agreements. Sports offer has also an important place in our programming
Broadcasting standard: Terrestrial /cable/satellite
Availability: FTA
Household coverage: 99,9%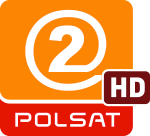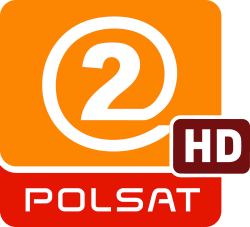 Name of channel: Polsat 2
Category: General interest
Distribution of signal: HD
Start date: 01.03.1997
Target audience: All aged 16-49
Thematic content: Reruns of programs that premiered on our other channels
Broadcasting standard: Terrestrial/cable/satellite
Availability: non‑FTA
Household coverage: 63,1%



Name of channel: TV4
Category: General interest
Distribution of signal: SD/HD
Start date: 01.04.2000
Target audience: All aged 16-49
Thematic content: Programming offer includes films, series and intelligent entertainment
Broadcasting standard: Terrestrial /cable/satellite
Availability: FTA
Household coverage: 99,8%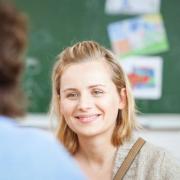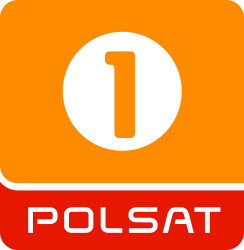 Name of channel: Polsat 1
Category: General interest
Distribution of signal: SD
Start date: 18.12.2015
Target audience: Poles living abroad
Thematic content: Latest Polish series produced by Polsat, hit productions selected from the programming libraries of Polsat, TV4, Polsat Cafe and Polsat Play
Broadcasting standard: Satellite
Availability: non-FTA
Household coverage: n/a



Name of channel: TV6
Category: Entertainment
Distribution of signal: SD
Start date: 30.05.2011
Target audience: All aged 16-49
Thematic content: Offers drama series, animated movies, soap operas, reality shows and television quiz shows
Broadcasting standard: Terrestrial /cable/satellite
Availability: FTA
Household coverage: 94,6%



Name of channel: Polsat Sport
Category: Sport
Distribution of signal: SD/HD
Start date: 11.08.2000
Target audience: All aged 16-59
Thematic content: The first sport channel in the Group's offer. It airs sports events and thematic programs. The most important sports are: (i) volleyball (World Championships, World League, World Grand Prix, Plus League, Orlen League), (ii) athletics (e.g. Diamond League), (iii) football, qualifying competition for UEFA Euro 2016 (iv) handball, (v) world class boxing and (vi) MMA (Mixed Martial Arts) and KSW (Martial Arts Confrontation) contests
Broadcasting standard: Cable/satellite
Availability: non‑FTA
Household coverage: 48,2%


Name of channel: Polsat Sport Extra
Category: Sport
Distribution of signal: SD/HD
Start date: 15.10.2005
Target audience: Men aged 16-44
Thematic content: Premium sport events, primarily the largest international tennis tournaments such as Wimbledon and handball Champions League
Broadcasting standard: Cable/satellite
Availability: non‑FTA
Household coverage: 35,9%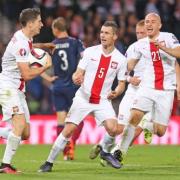 Name of channel: Polsat Sport News
Category: Sport
Distribution of signal: HD
Start date: 01.06.2011
Target audience: Men aged 16-44
Thematic content: The programming includes sport news, sport events transmissions and journalistic materials
Broadcasting standard: Terrestrial /cable/satellite
Availability: FTA
Household coverage: 94,8%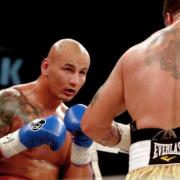 Name of channel: Polsat Sport Fight
Category: Sport
Distribution of signal: HD
Start date: 01.08.2016
Target audience: Men 16-49
Thematic content: The programming includes sport news, sport events transmissions and journalistic materials
Broadcasting standard: Terrestrial/cable/satellite
Availability: FTA
Household coverage: 94,8%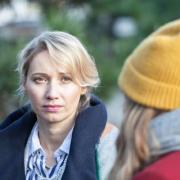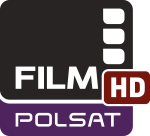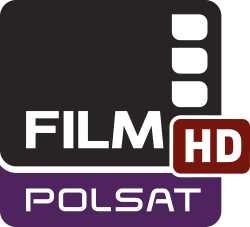 Name of channel: Polsat Film
Category: Movie
Distribution of signal: SD/HD
Start date: 02.10.2009
Target audience: All aged 16-49
Thematic content: Wide offer of movies. Hit movies, top box-office productions and non-mainstream movies. The offer based to a large extent on productions of Sony Pictures Television International and 20th Century Fox TV
Broadcasting standard: Cable/satellite
Availability: non‑FTA
Household coverage: 51,4%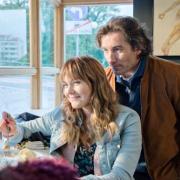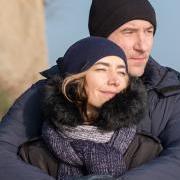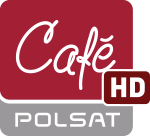 Name of channel: Polsat Café
Category: lifestyle
Distribution of signal: HD
Start date: 06.10.2008
Target audience: Women aged 16-44
Thematic content: Lifestyle, fashion, health and beauty, cooking. The offer includes own productions as well as foreign editions of various shows
Broadcasting standard: Cable/satellite
Availability: non‑FTA
Household coverage: 55,1%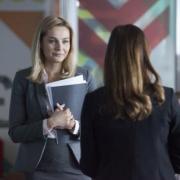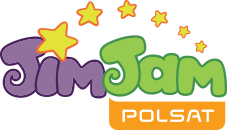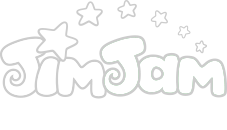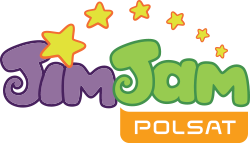 Name of channel: Polsat Jim Jam
Category: Children
Distribution of signal: SD
Start date: 02.08.2010
Target audience: Children aged 4-7
Thematic content: Entertainment for children
Broadcasting standard: Cable/satellite
Availability: non‑FTA
Household coverage: 44,5%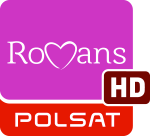 Name of channel: Polsat Romans
Category: Women's
Distribution of signal: SD
Start date: 01.09.2013
Target audience: Women aged 16-49
Thematic content: Channel dedicated to women, broadcasts both Polish and foreign drama films and series
Broadcasting standard: Cable/satellite
Availability: non‑FTA
Household coverage: 46,4%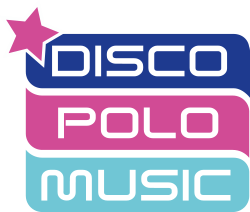 Name of channel: Disco Polo Music
Category: Music
Distribution of signal: SD
Start date: 01.05.2014
Target audience: All aged 16-49
Thematic content: Channel presents disco polo, dance and festive music
Broadcasting standard: Cable/satellite
Availability: non‑FTA
Household coverage: 46,2%



Name of channel: Polsat Music
Category: Music
Distribution of signal: SD
Start date: 26.09.2014
Target audience: All aged 16-49
Thematic content: Entertainment channel dedicated to pop and rock music
Broadcasting standard: Cable/satellite
Availability: non‑FTA
Household coverage: 40,8%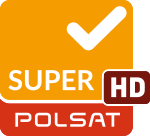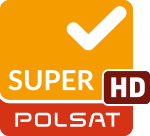 Name of channel: Super Polsat
Category: General interest
Distribution of signal: SD
Start date: 02.01.2017
Target audience: All aged 16-49
Thematic content: Offers entertainment and news programs, films, series and live sports.
Broadcasting standard: Terrestrial/cable/satellite
Availability: FTA
Household coverage: n/a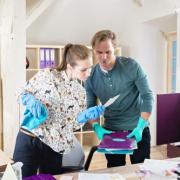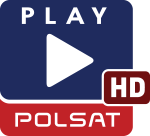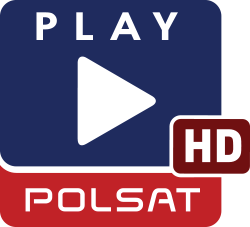 Name of channel: Polsat Play
Category: lifestyle
Distribution of signal: HD
Start date: 06.10.2008
Target audience: Men aged 16-44
Thematic content: Male hobbies, including fishing, automotive industry, documentary and guide series, lifestyle and trendy consumer gadgets
Broadcasting standard: Cable/satellite
Availability: non‑FTA
Household coverage: 49%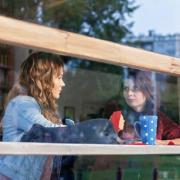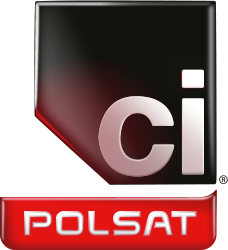 Name of channel: CI Polsat
Category: Criminal
Distribution of signal: SD
Start date: 24.11.2011
Target audience: All aged 16-49
Thematic content: Criminal programs based on true stories. Documentaries presenting the work of police, detectives and criminal laboratories
Broadcasting standard: Cable/satellite
Availability: non‑FTA
Household coverage: 39,3%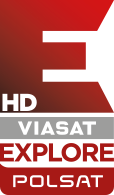 Name of channel: Polsat Viasat Explore
Category: lifestyle
Distribution of signal: SD/HD
Start date: 01.03.2013
Target audience: All aged 16-49
Thematic content: Channel dedicated to men, it offers programs featuring extreme jobs, sports, journeys to places that are hard to reach
Broadcasting standard: Satellite
Availability: non‑FTA
Household coverage: 39%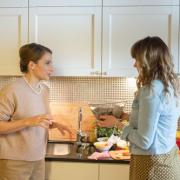 Name of channel: Polsat News
Category: News
Distribution of signal: HD
Start date: 07.06.2008
Target audience: All aged 16-49
Thematic content: 24-hour news channel mainly broadcasting live and covering primarily news from Poland and key international events
Broadcasting standard: Cable/satellite
Availability: non‑FTA
Household coverage: 55,8%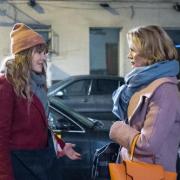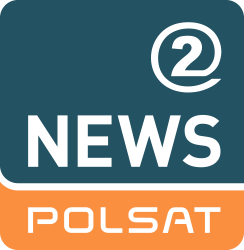 Name of channel: Polsat News 2
Category: Business
Distribution of signal: SD
Start date: 08.02.2007
Target audience: top management
Thematic content: The latest news on the economy and financial markets
Broadcasting standard: Cable/satellite
Availability: non‑FTA
Household coverage: 56%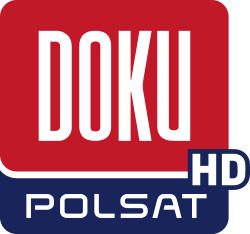 Name of channel: Polsat Doku
Category: General interest
Distribution of signal: HD
Start date: 10.02.2017
Target audience: All aged 16-49
Thematic content: Documentary channel, offers historical and science programs addressed to viewers who are interested in the problems of today's world, travel and nature
Broadcasting standard: Cable/satellite
Availability: non‑FTA
Household coverage: n/a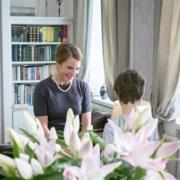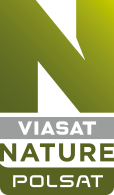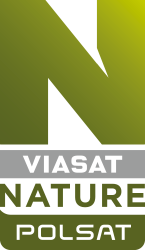 Name of channel: Polsat Viasat Nature
Category: Nature
Distribution of signal: SD
Start date: 01.03.2013
Target audience: All aged 16-49
Thematic content: Offers nature programs for the entire family.
Broadcasting standard: Satellite
Availability: non‑FTA
Household coverage: 36,5%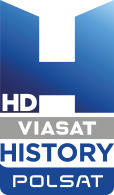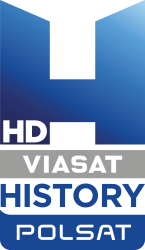 Name of channel: Polsat Viasat History
Category: History
Distribution of signal: SD/HD
Start date: 01.03.2013
Target audience: All aged 16-49
Thematic content: Offers various programs presenting the history of different times.
Broadcasting standard: Satellite
Availability: non‑FTA
Household coverage: 43,6%
Polsat's excellent results in 2016
Telewizja Polsat (Polsat TV) is one of Poland's two leading private broadcasters in terms of both audience and advertising market shares. In 2016, our main channel POLSAT had an all-day audience share of 13.23%, which was the best result on the market. Average annual technical coverage was 99.9%. Our thematic channels had an 11.6% combined audience share.
Telewizja Polsat ended 2016 as the audience leader. With the result of 11.45% it surpassed TVP1 (11.10%) and TVN (10.38%). Polsat was also unmatched in the commercial viewers' group, achieving an audience share of 13.23%, compared with 12.75% for TVN and 7.39% for TVP1. The station improved its result in this group as compared to 2015.
As at the date of approval of this Report, the Group's portfolio comprised 24 channels, including 14 HD. The channels we broadcast include entertainment, sports, news, music, lifestyle, movie and children's channels. Our channels are available via cable and satellite. Three channels we offer, which are part of MUX-2, i.e. Polsat Sport News (renamed Super Polsat from January 2, 2017), TV4 and TV6 are available as terrestrial channels. Polsat, the Group's main station which is also delivered via MUX, competes with such nationwide channels as TVN, TVP1 and TVP2 as well as with some smaller channels available via DVB-T.
Polsat's scheduling: entertainment, films and TV series
Polsat's fine result in 2016 is the effect of its attractive and consistent programming offer, including successful autumn schedule of theTV station which offers entertainment, films and TV series, one of the leading news programs, Wydarzenia ("The News"), as well as thrilling sports coverage. Other items which also had influence on 2016 results include concerts, e.g. Disco pod gwiazdami (Disco under the stars) and Roztańczony PGE Narodowy (Dancing PGE Arena) (the concerts were also broadcast by Disco Polo Music channel), the 15th anniversary of Neo-Nówka Cabaret or Sylwestrowa Moc Przebojów Katowice 2016 (the 2016 New Year's Eve Hits Night in Katowice). From June 10 to July 10 the TV station wass broadcasting the UEFA Euro 2016 football championships organized in France. All in all Polsat broadcasted as many as 24 tournament matches. The matches which attracted the biggest audiences were the ones played by the Polish team, including: Poland – Portugal (6.9 million), Poland -Germany (5.5 million) and Poland - Ukraine (5.1 million).
Out of the remaining Polsat Group channels, the ones that recorded the biggest audiences in the commercial group were Czwórka (TV4) – 3.65% and Polsat 2 – 1.44%. Out of the smaller channels, historically highest audience shares were achieved by Szóstka (TV6) – 1.72%, Polsat Film – 0.79% (a channel with an interesting offer of feature films), Disco Polo Music – 0.27% (summer concerts, including Disco Hit Festival Kobylnica) and Polsat Play – 0.67% - (mainly thanks to continuation of the cult documentary TV series Chłopaki do wzięcia (Eligible Guys) and two successful new series Drwale i inne opowieści Bieszczadu (Lumberjacks and other stories from Bieszczady) and Łowca pedofilów (Pedophile Hunter).
2016 ended successfully also for the whole Polsat Group. Audience share of 24.9% in the commercial group gave it the leading position and the Group's channels achieved very high audience shares, i.e. 22.7%, in all viewers category.
The content offered by the Group is attractive and diversified thanks to the following factors:
Polish productions make up around 60% of all broadcasted content.* Polsat strives to diversify the sources of its programs, which is intended to guarantee effective production cost management. Thanks to this, while having access to a broad portfolio of programs and in order to guarantee successful programming, Polsat is able to choose the offers which are both attractive and cost effective.
Foreign productions. Licenses for foreign programs are to a great extent related to purchasing the rights for airing movies, TV series and sports events. Major film studios are the Group's key partners in acquisition of films and TV series. These partners include Sony Pictures TV International, 20th Century Fox TV, The Walt Disney Company, Warner Bros International TV Distribution, CBS Studios. Monolith Films is also a party offering foreign productions.
Licenses for sports events. In 2016 Polsat Group signed acontract with UEFA for a package of qualifying matches for the 2020 UEFA European Championship and 2022 FIFA World Cup. The package also includes new European tournaments, i.e. UEFA Nations League – qualifiers and the Final Four tournament in 2019 and 2021. The group also purchased the rights to the 2017 UEFA European Under-21 Championship tournament in football which will be played in Poland in 2017. For a decade now Polsat has also held the license acquired from Profesjonalna Liga Piłki Siatkowej (Professional Volleyball League) to broadcast Plus Liga and Orlen Liga volleyball matches. The contract for showing these matches was extended in 2014 for another five seasons (2015-2020).
TV channels in Poland
Major TV channels
The Polish TV market remains dominated by the four largest terrestrial channels: TVP1, TVP2, TVN and POLSAT, which collectively had 41.1% of the aggregate audience share in the commercial group in 2016. In 2016, further significant fragmentation of the TV market was observed. The importance of smaller broadcasters available on the multiplexes was growing, mainly at the expense of the abovementioned four largest TV channels available earlier in analogue terrestrial television.
TVN Group
In 2016 Polsat's main rival, TVN, achieved a 12.75% all-day audience share and had 99.9% average annual technical coverage. The TVN channel, launched in 1997, is broadcast by TVN, which is currently a 100% subsidiary of the media corporation Scripps Network Interactive. TVN Group's thematic channels achieved a 10.2% combined all-day audience share in 2016.
TVP Group
TVP Group broadcasts 12 channels, including TVP1 and TVP2, and is one of the main players on the Polish TV advertising market. In 2016, the main channels of TVP Group had 7.4% (TVP1) and 7.2% (TVP2) all-day audience shares. The technical reach of both channels reaches 99.9% of TV households in Poland. TVP's thematic channels had 7.6% audience share. Except advertising revenue, as the national stateowned broadcaster, TVP receives additional revenue from license fees mandatorily charged to Polish citizens owning TV or radio sets under the License Fees Act of April 21, 2005. Given the regulations preventing TVP from interrupting programs to broadcast advertising, which significantly decreases its advertising inventory, TVP group generated only 25.6% of its revenue from license fees in 2016..
Digital Terrestrial Television (DTT)
Currently, digital television is offered in Poland within four free multiplexes and one pay multiplex dedicated to TV for mobile devices. It is expected that the process of digitalization in Poland may involve six multiplexes..
MUX-1 Currently, the channels available on MUX-1 include: Telewizja Trwam (socio-religious channel), STOPKLATKA TV (film channel), Fokus TV (educational channel) and TVP ABC (channel for children aged 4 to 12). The Office of Electronic Communications (UKE) estimated the reach of MUX-1 at 98.8% of the population in Poland on the date of the final switch-off of analogue terrestrial television broadcasting.
MUX-2 is reserved for commercial broadcasters including TV POLSAT. Regular digital transmissions of POLSAT started on September 30, 2010. On the date of the final switch-off of analogue terrestrial television broadcasting the coverage of MUX-2 was estimated at 98.8%.
MUX-3 is reserved solely for the public broadcaster. It had the widest coverage that was estimated at 99.5% on the date of the final switch-off of analogue terrestrial television broadcasting, due to the fact that its signal is transmitted from a larger number of objects than signals of the remaining multiplexes.
MUX-4 is currently reserved for INFO-TV-FM (subsidiary of Cyfrowy Polsat) and is dedicated to broadcasting of television on mobile devices.
MUX-8 was launched on August 1 2016 but with no TV channels launched at that time. The channels have been launched successively since October 25, 2016. Four channels are in operation now - Metro, Zoom TV, Nowa TV and WP. As a result of the currently executed roll-out of the network of signal transmitters, the population coverage of MUX-8 should reach 95% by mid-2017.
In addition to nationwide multiplexes, channels can be broadcast through local multiplexes. Currently, five such multiplexes are in operation.
Source of revenue of Telewizja Polsat Group
Sale of advertising air-time/space and sponsoring activities are the key sources of revenue for our broadcasting and television production segment (they accounted for approximately 77% of the revenue in 2016). In the case of TV advertising, there are two basic types of communication: commercial spots sold in commercial blocks and sponsoring of advertising programs in the form of on-screen credits that accompany teasers of the sponsored programs and are also presented before and after these programs as well as during commercial breaks.
The second largest source of our revenue in our broadcasting and television production segment after commercials and sponsoring, are the agreements with cable TV networks and satellite TV operators to broadcast our channels, which comprised 17% of total revenue in this business segment in 2016. Sale of content via Internet, through our IPLA online television, is yet another source of revenue of Telewizja Polsat Group
Biuro Reklamy Polsat Media advertising sales team
Biuro Reklamy Polsat Media is responsible for sales of our advertising time, sponsorship, campaign planning, aftersales analysis, market research and analysis, development of new products and, most importantly, enhancing our relationships with existing and potential advertisers. In addition to providing advice on the scheduling of advertisements on our channels, Polsat Media Biuro Reklamy sales force cooperates closely with advertisers to design special campaigns, such as sponsorship campaigns and related crosspromotional opportunities.
GRP prices are established for the channel or group of channels each month during a calendar year by Polsat Media Biuro Reklamy advertising sales team and GRP delivery is guaranteed..
In 2016 Polsat Group's advertising sales office, Polsat Media, was once again very highly appreciated in the ranking of TV advertising sales offices which was prepared by Millward Brown at the request of Media & Marketing Polska magazine. In the above mentioned ranking, Polsat Media earned the highest scores in the three dimensions which are the most crucial from the point of view of media houses, out of the eight dimensions presented, namely: "I trust them – they offer me the feeling of security," "fast and exhaustive responsive to a brief," and "they act flexibly and efficiently when changes occur in an advertising campaign."
TV advertising market in Poland
In 2016, TV was the dominant advertising medium in Poland with a 52% share in the total advertising expenditures. According to Zenith forecasts, this share is expected to remain stable in coming years, with a slight downward tendency. The significant increase of the share of Internet as an advertising medium does not influence television's position in a substantial way, due to the decline of advertising expenditures in printed press..
The Polish TV ad market is characterized by a high level of TV consumption. In 2016 the average daily TV viewing time among the surveyed population remained at a very high level, estimated at 262 minutes. Considering such a high average TV viewing time, it is justified to assume that the TV market will continue to be an attractive communications platform for advertisers.
Based on the data from Starcom, we estimate that in 2016 we captured 26.9% (YoY-y increase by 1.1 p.p.) of the Polish TV advertising market which is worth approximately PLN 4 billion. Advertising power ratio (measured as the ratio of advertising market share to total individual audience share in the All 4+ audience group) was 1.08 in 2016.
Zenith media house forecasts that TV ad spending in 2017 will grow by approximately 0.7%. Given that TV is a highly effective advertising medium and bearing in mind the relatively low level of advertising expenditures in Poland, as a percentage of GDP and per capita in comparison to other European markets, there is still a substantial growth potential for TV advertising in Poland in the long term.. If we look at the relations between these ratios on other European markets, we will see that the Polish ratio (0.37%) is distinctly lower than the ratios in such countries as the United Kingdom (0.89%), Slovakia (0.71%), Germany (0.64%), the Netherlands (0.57%) or the Czech Republic (0.54%).
Technology and infrastructure
As the leading commercial broadcaster and producer of TV content, Telewizja Polsat uses state-of-the-art technologies and relies on latest equipment. The main picture format is the High Definition 1080i50 standard. Since 2013 production and broadcasting have been based on electronic circulation of materials, which effectively speeds up and simplifies editing and transfer of materials, as compared to materials recorded on tape, and it concurrently offers additional possibilities of expoitation of the materials, such as offering it as VOD or on mobile devices. The main components of our technical resources include:
four digital TV studios (A, B, C and D), all of which are equipped with cutting-edge, new or recently modernized, equipment:,
five fully digital outside broadcast vans, including four HD vans and a small SD van for the rapid production of short programs,
a two-camera Slow Motion HD van for replays during sports events,
13 digital satellite news gathering trucks ensuring on-site signal feed, 8 of which are HD-capable,
a multichannel automatic TV broadcasting system for broadcasting 21 Polsat channels,
a multiplex system ensuring effective transmission of TV signal to viewers,
a digital switching system for TV signals in the hub,
IT systems and networks designed to handle technological tasks in the fields of production of news and sports programs, auto-promotional materials and postproduction,
digital program archive with a state-of-the-art MAM (Media Asset Management) system for content management,
HD editing systems connected via IT and SDI networks,
more than 80 HD cameras for reporters, with recording on SxS memory cards, together with the necessary equipment and accessories,
technical systems for signal exchange between head office and regional offices, and
a twin-engine EC-135 helicopter with a gyro-stabilized camera, used for realization of programs, offering the possibility transmitting HD signal for up to 100 km..
DIGITAL FILMMAKERS ZONE
The Digital Filmmakers Zone is an integrated digital platform launched by us in May 2016, which facilitates direct communication with filmmakers, screenwriters and producers.
Digital Filmmakers Zone is a tool by means of which Polsat Group aims to implement plans intended to increase the involvement of its companies in film production, co-production and distribution, in order to expand the Polish offer and make it more attractive, as well as to increase the cinema audiences who consciously select Polish productions.
Four projects, in which Polsat Group intends to invest in near future, were selected in September 2016. As a result of coopertion of the programs originators with filmmakers, viewers will see a biopic of Anna Przybylska, a story inspired by the life of a sportsman Jerzy Górski, a funny animation based on cult comic strip and a comedy about the life and the problems of a 30-year single woman.