Cyfrowy Polsat ranks no. 1 in the ranking 100 Biggest Polish Private Companies, published by Forbes monthly on October 27, 2016. The new ranking of the magazine's Polish edition presents the actual values of enterprises built by Polish businessmen based solely on Polish capital.
During SAT Kurier Awards 2016 gala, which accompanied the SAT KRAK 2016 Trade Fair, the EVOBOX PVR set-top box won in the category Best Dedicated Set-top Box, while IPLA online TV came first in the category Best Service.
At the IBC 2016 trade fair the software developed for the EVOBOX PVR set-top box received a prestigious award in the category Best Interactive Application or Technology. The software was recognized as the most innovative product during the IBC Best of Show Awards gala.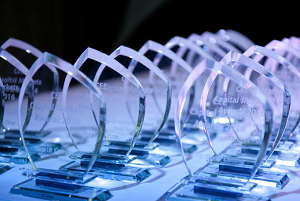 The title of the Best IR Department of Listed Companies went to Cyfrowy Polsat for its contribution to the development of capital markets in Central and Eastern Europe.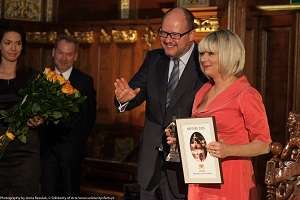 The prestigious Neptune 2016 award went to Agnieszka Odorowicz, Cyfrowy Polsat Management Board Member, for her contribution to Polish film and culture. The Neptune Award is designed to honor Polish and foreign artists whose artistic output leaves a lasting trace in the history and culture of Gdańsk and whose activities promote the values which are of special importance in Gdańsk.
Gold Medal – Consumers' Choice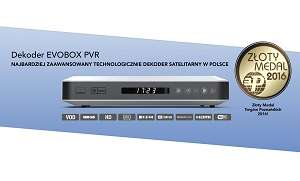 Gold Medal – Consumers' Choice for EVOBOX PVR set-top box, the latest and the most advanced satellite TV device from Cyfrowy Polsat. The prize was awarded in the competition for the best product at MEDIA EXPO 2016 Poznań International Trade Fair.
Rzeczpospolita daily's Eagle award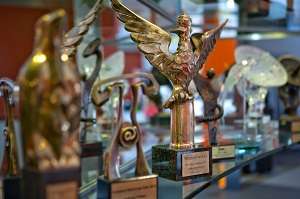 Rzeczpospolita daily's Eagle award for Cyfrowy Polsat in the category Best Service and Infrastructural Company. It is a prestigious award presented by the Rzeczpospolita daily to the outstanding companies from the Polish Top 500 list, which groups together the biggest Polish enterprises.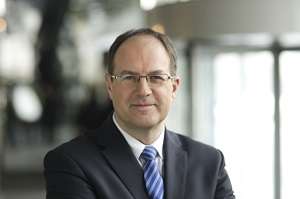 Manager Award 2016 for Marian Kmita, the director responsible for sports at TV Polsat. The award is presented by the Manager magazine.
Transparent Company of the Year 2016
Cyfrowy Polsat is among the 20 companies who have been named "2016 Transparent Company of the Year" in the ranking prepared by the Institute of Accounting and Taxes and PARKIET stock exchange and investors daily ("Gazeta Giełdy i Inwestorów PARKIET"). The winners have been selected from among all the companies listed on the WSE (the Warsaw Stock Exchange) as part of the three major stock indices (WIG20, mWIG40, sWIG80).
Mobile internet – offer of the Year 2016 for Cyfrowy Polsat and Plus and Operator of the Year for Plus.