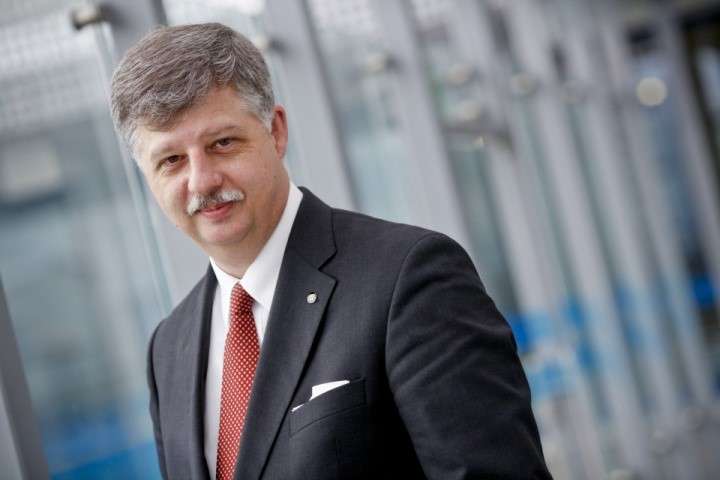 Ladies and Gentlemen,
2016 has been yet another year in Cyfrowy Polsat Group's history during which we have consistently pursued our strategy and achieved our goals while developing our business and systematically strengthening areas that constitute our competitive advantage. Our efforts have yielded the expected results.
The media and telecommunication markets are becoming increasingly competitive and are undergoing numerous changes to which we have responded proactively, sometimes even before they actually materialized. Consumer needs continue to evolve and expectations related to new technologies and TV entertainment are growing all the time. As a result, the Group continuously faces new challenges and we were very efficient and successful in responding to them last year. Our activities were very well reflected by our operating and financial results. Thanks to the regular enhancement of our offer, care for the quality of the services we provide as well as effective sales and financial policies, the Group has been able to strengthen its position across all the important areas, i.e. pay TV, telecommunications, TV broadcasting and production and online video services.
Cyfrowy Polsat Group's unique offer of integrated services, the smartDOM program, remains its asset. At present the offer includes an even broader array of products and services for daily use. Today, it is not only satellite TV, LTE Internet access or mobile telephony but also a growing offer of new services that practically every household needs, including banking services, electricity or monitoring. What is more, last year we substantially enriched the portfolio of devices offered together with our services, comprising smartphones, tablets, personal computers, TV sets and household appliances. In consequence, our customers have gained enormous freedom in creating their own personalized offers – offers that are comprehensive but at the same time matched to their needs, that meet their individual expectations and are aligned with their budgets. In today's digital world we have a strong, integrated offer which responds to consumers' needs and has prospects of further development, an offer that is based on a unique combination of competencies of the companies which make up our Group.
State-of-the-art technologies are unquestionably an essential element of building the Group's position on the media and telecommunications market. Last year, Cyfrowy Polsat strengthened its access to both the radio spectrum which is extremely important for its operations and the network infrastructure used by the Group to provide mobile Internet access services. Furthermore, Polkomtel and Cyfrowy Polsat, who have been actively investing in the development of the LTE technology, commercially launched services offered in the new LTE-Advanced standard, which offers much better service parameters to customers.
To recapitulate, in 2016 Cyfrowy Polsat Group successfully achieved its business goals. The number of contract customers as well as the base of provided services increased while its smartDOM program, offering comprehensive services for household, enjoyed unflagging interest, with both the number of customers joining the program and the number of services (RGUs) having increased over the period. Customer satisfaction, measured by the continuously decreasing churn ratio, has also improved. The Group maintained its strong position on the entertainment market – Telewizja Polsat recorded very good viewership results and a high share in the TV advertising market while our IPLA pay online television strengthened its position in the online video segment in spite of the growing competition.
The Group's very good operating results were reflected by an equally good financial performance. Stabilization of revenues, along with cost control, translated into a strong EBITDA margin which was reinforced by the anticipated effects of last year's successful refinancing of the Group's debt and had a highly positive influence on free cash flows. These factors have created a solid foundation for the sustained development of Cyfrowy Polsat Group as well as for the effective pursuit of its ambitious plans.
The Group's goal for this and coming years is the implementation of its strategy of responsible capital resources management. This strategy can be described by three invariable priorities – further implementation of our operational strategy, consistent debt reduction and the new dividend policy which offers predictable return on investment to shareholders.
On behalf of Cyfrowy Polsat's Supervisory Board, I would like to thank all of you – our customers, shareholders and business partners, for the trust that you have demonstrated. I would like to express my special gratitude to the Group's management boards and employees, as well as the supervisory boards of the Group's companies whose efficient and smart work as well as commitment contributed to the achievement of the Group's goals. I have joined Cyfrowy Polsat's Supervisory Board only recently but upon becoming acquainted with the people and the company I have become deeply convinced that Cyfrowy Polsat Group, with its team, vision, ambitions, its products and services as well as its organizational capabilities and technical infrastructure will continue its effective operations, just as it has done to-date and achieve further targets. We have already accomplished a lot and we have enormous potential. Thus, I trust that further cooperation within our unique Group will translate into further achievements, growing employee and customer satisfaction as well as consistent consolidation of the Group's value for its shareholders.
Yours faithfully,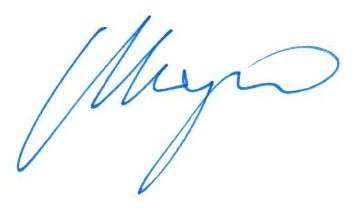 Marek Kapuściński
Chairman of the Supervisory Board,
Cyfrowy Polsat S.A.